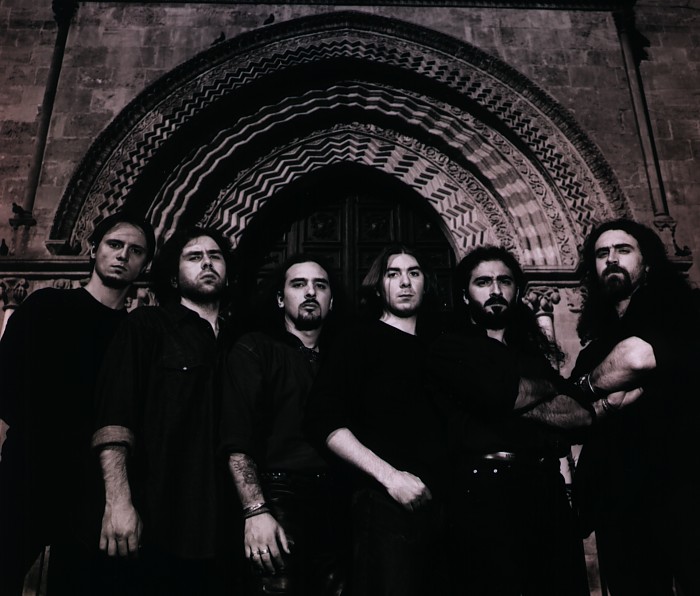 THY MAJESTIE BIOGRAPHY


Epic Italian symphonic power metal band.

Based on a project from Giuseppe Bondì and Claudio Diprima in 1998. Ttheir first demo was titled "Sword, Shields and Crown". It did not meet with much success, but after a year of work their second demo, "Perpetual Glory", finally began receiving attention. They are then picked up by Scarlet Records, a big company from Milan: after a troubled period their debut, "The Lasting Power", breaks through with the Thy Majestie name. It's a real success, though they are mostly appreciated outside of Italy.

They recorded a new demo, putting online two new songs to make sure people would like their new work.

In January 2002, Thomas Youngblood called on Thy Majestie for a support tour for the group Kamelot, but because of their new album, they were unable to accept the invitation. "The Lasting Power" was released in 2000, "Hastings 1066" was released in 2002, followed by "Jeanne d'Arc" in 2005.



THY MAJESTIE GENRES
Epic Power Metal

THY MAJESTIE LYRICAL THEMES
Fantasy, Epic Battles

THY MAJESTIE ORIGIN
Italy (Palermo), formed in 1998

THY MAJESTIE CURRENT RECORD LABEL
Scarlet Records

THY MAJESTIE STATUS
Active

THY MAJESTIE CURRENT LINE-UP
Dario Cascio - Vocals (2007- )
Maurizio Malta - Guitars (1998-)
Simone Campione - Guitars (2007-) (Nexus (Ita), Holy Knights, Irencros)
Dario D'Alessandro - Bass (1999-)
Claudio "Oengus" Diprima - Drums (1998-) (Nexus (Ita), Legion of Darkness)
Giuseppe Bondì - Keyboards (1998-)

THY MAJESTIE PREVIOUS LINE-UP
Vocals:
Gabriele Grilli (2003-2004) (ex-Doomsword)
Matt Aub (2006) (Timelord, Malintent, Forgotten Realm (US), ex-Secularthreat)
Giulio Di Gregorio (2004-2006) (Irencros)
Dario Grillo - Vocals, acoustic guitars (1998-2003, 2006- 2007)

Guitars:
Giovanni Santini - Guitars (1998- 2007)

Bass:
Michele Cristofalo (1998-1999)

Guests:
Eva Rondinelli - Vocals (Dakrua, Betoken) on "Lasting Power"