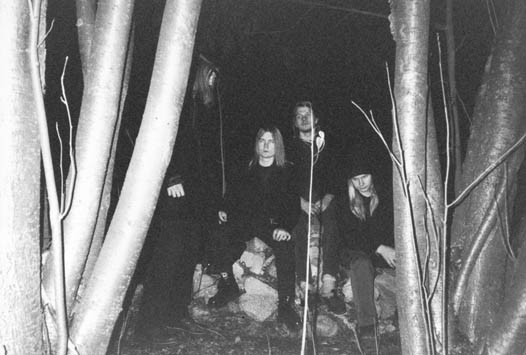 SKEPTICISM BIOGRAPHY


Skepticism from Finland is one of the pioneers of funeral doom metal. The combination of very slow metal music and the unique Skepticism instrumentarium and style have made the band one of the most outstanding within the doom metal genre as a whole.

The band uses only four instruments: drums, played with felt beaters, keyboards with organ pedals, guitar, and vocals. With this, they create songs that are both within the range of contemporary doom metal in terms of heaviness and slowness, yet far without the range where atmosphere and sound is considered.

Besides the music, Skepticism purposefully create a mysterious and abstract atmosphere, it terms of lyrics, artwork, contact with the outside world, and performance.

Discography:

1991 Towards My End (7")
1993 Aeothe Kaear (Demo)
1995 Stormcrowfleet (CD)
1997 Ethere (EP)
1997 Lead And Aether (CD)
1998 Aes (EP)
2002 The Process Of Farmakon (EP)
2003 Farmakon (CD)






SKEPTICISM GENRES
Funeral Doom Metal

SKEPTICISM LYRICAL THEMES
Nature, sorrow, death

SKEPTICISM ORIGIN
Finland (Riihimäki), formed in 1991

SKEPTICISM CURRENT RECORD LABEL
None

SKEPTICISM STATUS
Active

SKEPTICISM CURRENT LINE-UP
Matti - Vocals
Jani Kekarainen - Guitars
Eero Pöyry - Keys
Lasse Pelkonen - Drums

SKEPTICISM PREVIOUS LINE-UP
Skepticism had a bassist on their 7" debut who quit right after its release. On their second release they had a bass player from another band. The bass in <i>Stormcrowfleet</i> was a session member from Lihtede. There was also a second guitarist and no keyboardist in the beginning.