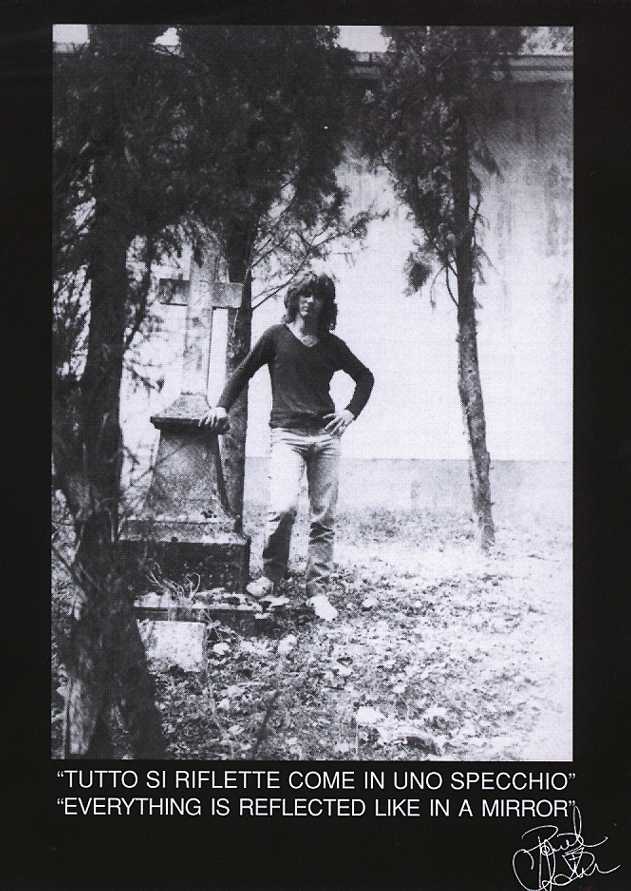 PAUL CHAIN BIOGRAPHY


Paul Chain is simply an artist name (the translation into English of his real name, Paolo Catena) that stretches over 4 different bands, 3 of them which exists today.
- Paul Chain - Violet Theatre; was the original name of all Paul Chains workings until the namechange in 1987. It could probably not be called a band of it's own as it in fact has counted 10 different bands and 50 musicians working together with Paul Chain.
- Paul Chain; is the name for Paul Chains main band. Here he plays his primary style of traditional doom.
- Paul Chain - The Improvisor; is Paul Chains live act. It is done together with the poet Paolo Silvestri. It is here that he shows his skills in improvising songs.
- Paul Chain - Experimental Information; is not a doom act as such. Often it isn't even metal. This truly is Paul Chains experimental corner where he can do exactly what he wants to.

The container system: Some of Paul Chains albums have a circle with a number on it. The number states the albums number in Paul Chains container list. All numbers in his container list are ment to differ between the different experiences, styles and moments in Paul Chains life. A container is created when an album creates unclosed video or audio recordings.



PAUL CHAIN GENRES
Dark/doom metal, psychedelic stoner rock

PAUL CHAIN LYRICAL THEMES
subconcious, occult, insanity, death...

PAUL CHAIN ORIGIN
Italy (Ancona (Birthplace)), formed in 1979

PAUL CHAIN CURRENT RECORD LABEL
Beard of Stars Records

PAUL CHAIN STATUS
Split-up

PAUL CHAIN CURRENT LINE-UP
Paul Chain (aka Paolo Catena) - guitars, vocals, keys (ex-Death SS, ex-Steve Sylvester)

PAUL CHAIN PREVIOUS LINE-UP
Vocal Guests: Scott "Wino" Weinrich - Vocals/Guitars (The Obsessed, The Hidden Hand, ex-Place of Skulls, ex-Saint Vitus, Spirit Caravan, Shrinebuilders, ex-Victor Griffin, guest for Solace (US))
Lee Dorian -Vocals (Cathedral, ex-Napalm Death, S.O.B. (guest), Teeth of Lions Rule the Divine).