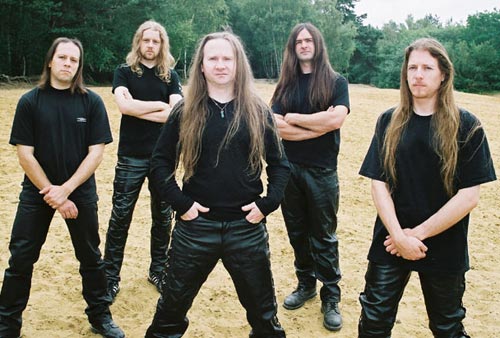 INTENSE BIOGRAPHY


1. 'Intense' released much acclaimed hardcore breakbeat and later on chilled ambient jungle records, featured on various LTJ Bukem compilations.

2. U.K. natives INTENSE stand for stomping Power Metal in the vein of their American counterparts. Brutal double-bass attacks, heavy guitars, and powerful vocals, as well as excellent songwriting and cliché-free lyrics, distinguish the band from the norm. Anyone with a preference for solid, thrashy riffs, glorious melodies, and genuine Metal will not be disappointed.



INTENSE GENRES
Power Metal

INTENSE ORIGIN
United Kingdom (England), formed in 1991

INTENSE CURRENT RECORD LABEL
Napalm Records

INTENSE STATUS
Active

INTENSE CURRENT LINE-UP
Sean Hetherington - Vocals
Nick Palmer - Guitar
Dave Peak - Guitar
Stephen Brine - Bass
Neil Ablard - Drums

INTENSE PREVIOUS LINE-UP
Guitar:
Adrian Carloss (Pain Control)
Chris Allen (Shadow Keep)

Bass:
Adrian Lambert (Biomechanical, DragonForce, Son of Science)
Tom Smith
Ian Deveraux
Eddie Marsh (later touring keyboard player)

Drums:
Andy Barker (Cerebral Fix, Arbitrater, Sacrilege (UK))
John Rae (Axis of Evil, Pain Control)
Andy Wright
Nick Menyhert

Guests:
Rich West - Keyboards in "As Our Army Grows "
Kara Sultan - Female Vocals in "As Our Army Grows "