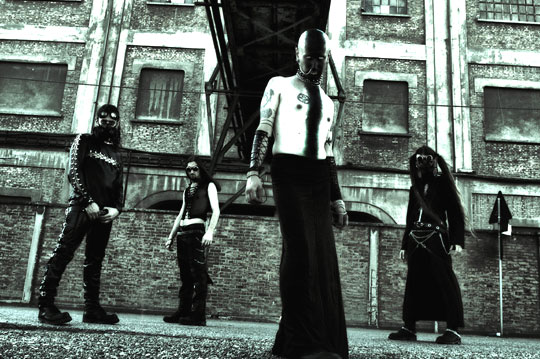 ENSOPH BIOGRAPHY


Since 1997 Ensoph, whose name is taken from the hebrew word for "infinity", explore a really personal artistic path blending in their music extreme metal, gothic, prog & electro-industrial with an unique and immediately recognizable weird experimental taste. Their aesthetic research has its roots in the attempt to read and interpret the modern anxiety for an un-thinking future with suggestions coming from esoterism, philosophy, apocryphal literature and tragical theology. The result is a perfect soundtrack for the nowadays (yet ancient) neurotic, insatiable, desperate hunger for apocalipse.



ENSOPH GENRES
Gothic Avant-garde Metal

ENSOPH ORIGIN
Italy (Venice), formed in 1997

ENSOPH CURRENT RECORD LABEL
Cruz Del Sur Music

ENSOPH STATUS
Active

ENSOPH CURRENT LINE-UP
N-Ikonoclast - Vocals (ex-Etrom and Death Dies)
Xraphæl - Guitar, sampling, programming (Endaymynion)
KKTZ - Bass (Burial Place, Bleed in Vain, Cum Fragore, The Second Coming)
Anna - Flute
Next-X@nctum - Keyboards, piano, accordion
Xenos - Drums (Frastuono)

ENSOPH PREVIOUS LINE-UP
Patrizia - Female vocals
Mahavira - Male vocals (Drastique)

Guests:
Giovanna (Burial Place, ex-Death Dies) - Vocals on the song ``Sophia's Fall``.
Antonella Buosi (Scarecrown) - Vocals on several songs of ``Project X-Katon``.