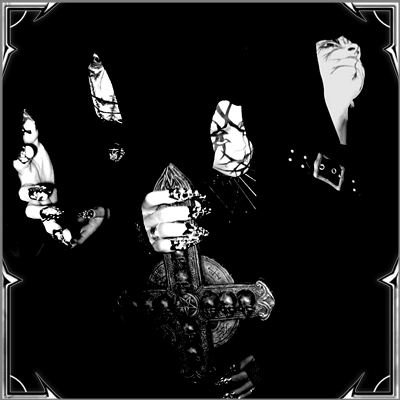 ARKHA SVA BIOGRAPHY


Arkha Sva was formed in 1996. Their contact address is in France, but the band members are from Japan. Aside from their country of origin, not much concrete information exists about the band members. They are rumored to have some affiliation with the Les Légions Noires, and they are considered as LLN successors by some. Vordb of Belketre created the Arkha Sva logo used on the cover of Gloria Satanae and provided the intro track to their Rekonquista demo. They are known to employ a mix of aggressive growls and high-pitched falsetto shrieks in their music.



ARKHA SVA GENRES
Black Metal

ARKHA SVA LYRICAL THEMES
Satanism

ARKHA SVA ORIGIN
Japan, formed in 1996

ARKHA SVA CURRENT RECORD LABEL
Aura Mystique Productions

ARKHA SVA STATUS
Active

ARKHA SVA CURRENT LINE-UP
It's rumored that the band members played in diverse LLN projects.